BMW has taken initiative to set up a virtual golf tournament with some European Tour players to raise funds for a Coronavirus-related charity of their choice. The tournament, dubbed BMW Indoor Invitational and powered by TrackMan, will feature professional golf players Lee Westwood from England, Martin Kaymer from Germany and Bernd Wiesberger from Austria compete from the comfort of their homes for $10,000, a sum that will go as a donation to any COVID-19 initiative that the winner chooses.
As uncertainty still looms in a world still affected by unprecedented events, the world of sport is struggling to find ways to stay popular and relevant in times where physical proximity is hardly possible. Golf is no exception and professional players, like all athletes, are forced into pausing their activities, but this also gives room for digital efforts to take over and help keep the fans and players engaged and entertained as they stay at home.
"BMW enjoys long-term partnerships with TrackMan and the European Tour and shares the aspiration to also drive golf further with a digital format. Together, we have managed to create a new type of competition, which features a host of top players and, with the prize money on offer, supports local coronavirus initiatives." - Jörn Plinke, Head of BMW Golfsport Marketing.
BMW's virtual initiative aims to provide a platform for the pro stars to play again while bringing a unique experience to fans of the sport around the globe, where they can watch the tournament while being safe at home and enjoy the world-class competition unfold.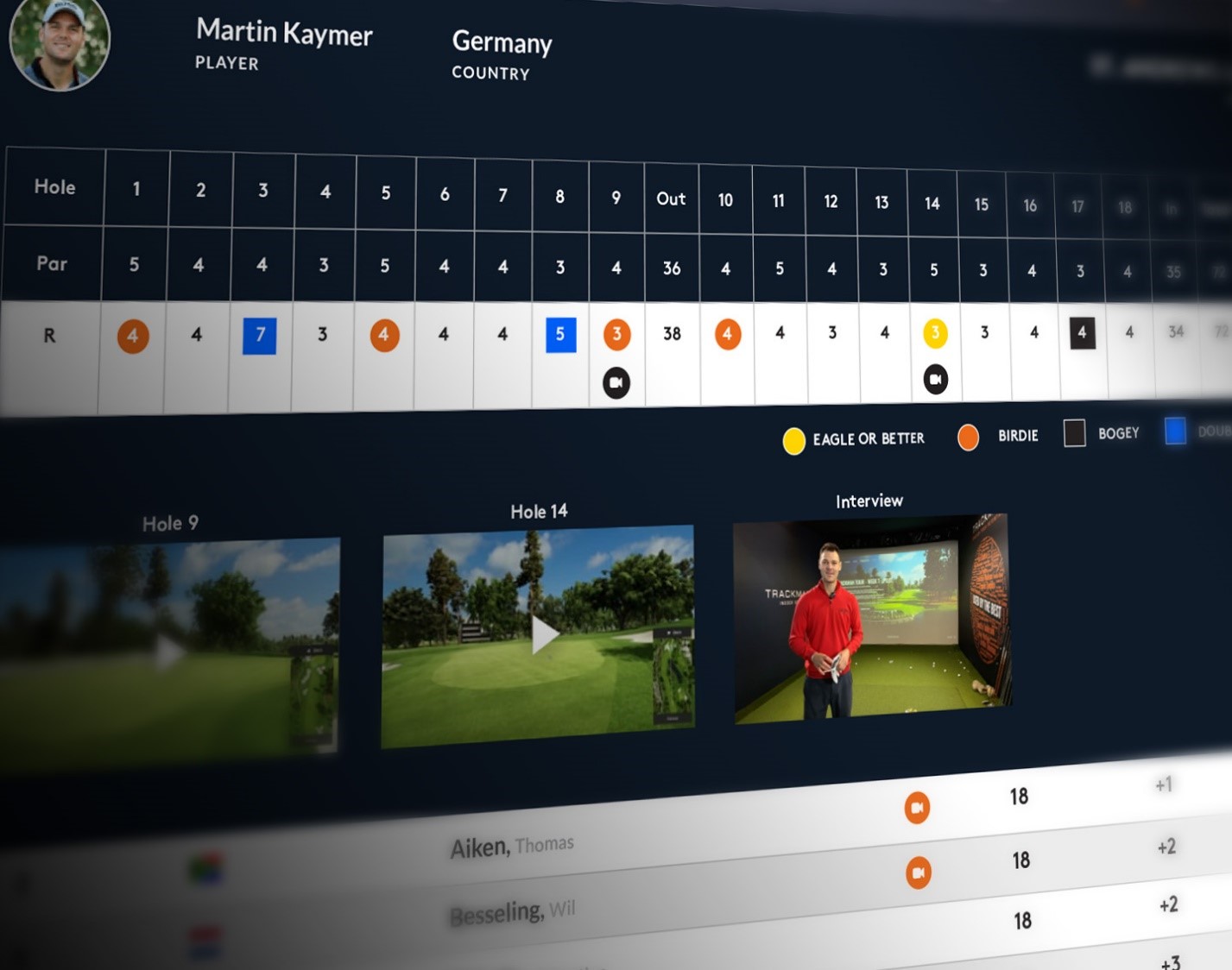 The digital tournament powered by TrackMan will feature five one-round stroke play tournaments (18-hole) that will be played on some of the most prominent golf courses found on the European Tour. These venues will include Golfclub München Eichenried, home of the BMW International Open, and Wentworth Club, venue of the BMW PGA Championship. The virtual golf event will occur over 5 weeks, where players will play their rounds between Monday & Wednesday each week, and with each weekly tournament the winner receives $10,000 and donates it to any charity of their choice that exists to help out communities that were affected by COVID-19. Also on every Saturday of each week, the tournament will be published on the social media channels of BMW Golfsport, the European Tour and TrackMan as well. In addition, footage of the tournament will be provided at bmw.trackmaninvitational.com
The weekly tournament schedule is as follows:
Week 1: Saturday, 9th May, St Andrews, Old Course
Week 2: Saturday, 16th May, Royal Portrush
Week 3: Saturday, 23rd May, Golfclub München Eichenried
Week 4: Saturday, 30th May, Real Club Valderrama
Week 5: Saturday, 6th June, Wentworth Club

"BMW, The European Tour and TrackMan teaming up like this is a great example of how the sport can come together and rise above the difficulties of the current situation. With TrackMan Virtual Golf, we're able to play a professional tour on iconic, internationally recognized courses that will push the contestants to their limits. The tournament will be extremely challenging but also great fun. We're all really looking forward to it," says Klaus Eldrup-Jørgensen, CEO & Co-Founder TrackMan A/S. As the world develops different approaches and solutions to cope with the ongoing Coronavirus crisis, BMW's Indoor Invitational powered by TrackMan is a great example of a global adaptive society that refuses to give up by making the best of an unsettling situation. We are bound to see more innovation and virtual efforts in the world of sports as we go along, and this tournament marks a milestones for BMW amidst a long list of digital initiatives that aim to keep bringing joy at home while keeping its community safe and sound.