Lonely Planet, one of the leading global travel guides and book publishers, has recently released the top 7 beaches to snorkel in around the world, and Egypt's very own Abu Dabbab Bay in Marsa Alam claimed a spot on that exclusive list.
1) Fernando de Noronha, Brazil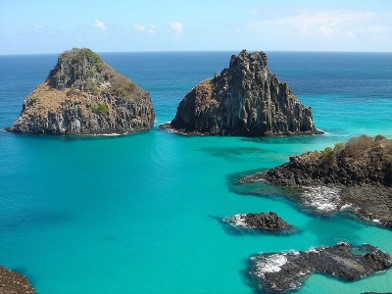 A diverse ecosystem feeding off of an abstract coastline on the northeastern coast of Brazil, Fernando de Noronha is as raw as it gets when it comes to snorkeling spots. Emerald-blue waters with visibility of up to 40 meters deep provide a fascinating scene with extravagant wildlife swimming around, from lemon and reef sharks to manta rays, sea turtles and the highest population of spinning dolphins in the world.
2) Lady Elliot Island, Great Barrier Reef, Australia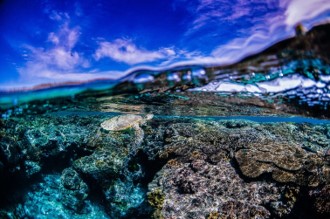 Australia's Great Barrier Reef is perhaps one of the world's most popular diving spots in general, but Lady Elliot Island off of its southernmost coral cay provides one of the best snorkeling places in the country. Teeming with exotic marine life and abundant coral beds, one can expect to run into giant manta rays, nestling sea turtles and leopard sharks, with a dash of intertwining barracudas. The eastern side of the island is usually better for families and beginners, while seasoned snorkelers can head to its western side for a more in-depth experience. Visitors of the island can enjoy seeing the migration of humpback whales through its waters between June and October.
3) Hanauma Bay, Oahu, Hawaii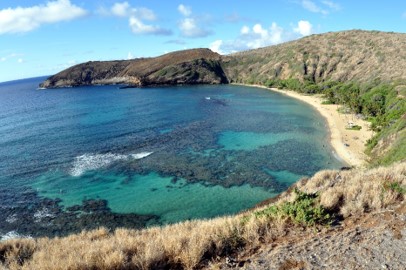 Hanauma Bay is a little piece of heavenly sand and sea that's lodged inside an ancient volcano crater and protected by a lush wall of palm trees, in addition to being home to a 7000-year-old coral reef.
Hawaii has always been a popular tourist destination for its abundant natural landscapes, volcanic scenery and fun reputation, and Hanauma Bay is the pillar of snorkeling in the country. Shallow, mellow waters carry heavy underwater traffic, including hundreds of brightly colored species of fish, corals, eels and sea turtles, all underscored by flashy white sands that are nothing short of a dream. Go a little deeper and you will find unparalleled colors and beautiful diversity of life in this natural preserve and conservation area, which only allows a maximum of 3000 visitors per day.
4) Raja Ampat Islands, Indonesia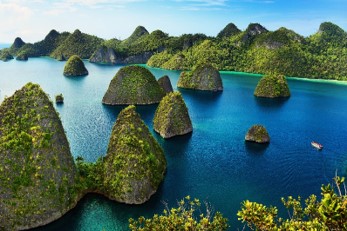 Pristine waters, exuberant greenery and majestic landscapes define the Raja Ampat islands in Indonesia and provide a rich and flourishing ecosystem with unique sea creatures and coral reef communities. Marine biologists have found such diversity in the Indonesian islands that they labeled it a biological hotspot, seeing as its reef systems feed and restock other systems across the South Pacific and Indian oceans.
5) Tofo Beach, Inhambane, Mozambique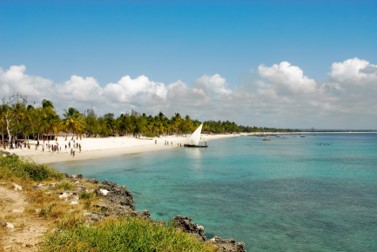 Ideally situated on the southeast part of Africa, Mozambique is a snorkeling haven with pristine waters that offers many wonderful spots along the Indian Ocean coastline. A natural, self-sustaining reserve filled with well-preserved corals and schools of flamboyant fish, Tofo Beach provides an organic aquarium rich in biodiversity and uniquely known for the huge population of whale sharks all year round. Tofo Beach is a must-visit for avid snorkelers, especially for humpback whale season between June and October.
6) West Bay and Mary's Place, Roatán Island, Honduras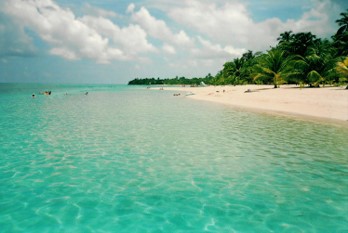 The Caribbean hardly needs any introduction when it comes to natural beauty and abundant marine life, and Roatán - the largest of the Honduran Bay Islands – is known to be one of the best snorkeling places in the area.

West Bay is a majestic landscape of pure white sands and crystal-clear waters that is home to parrotfish, butterflyfish and angelfish, while Mary's Place breeds sea turtles, eagle rays and groupers in its deep crevices which often surface above the water to please frequent snorkelers there.
7) Abu Dabbab Bay, Marsa Alam, Egypt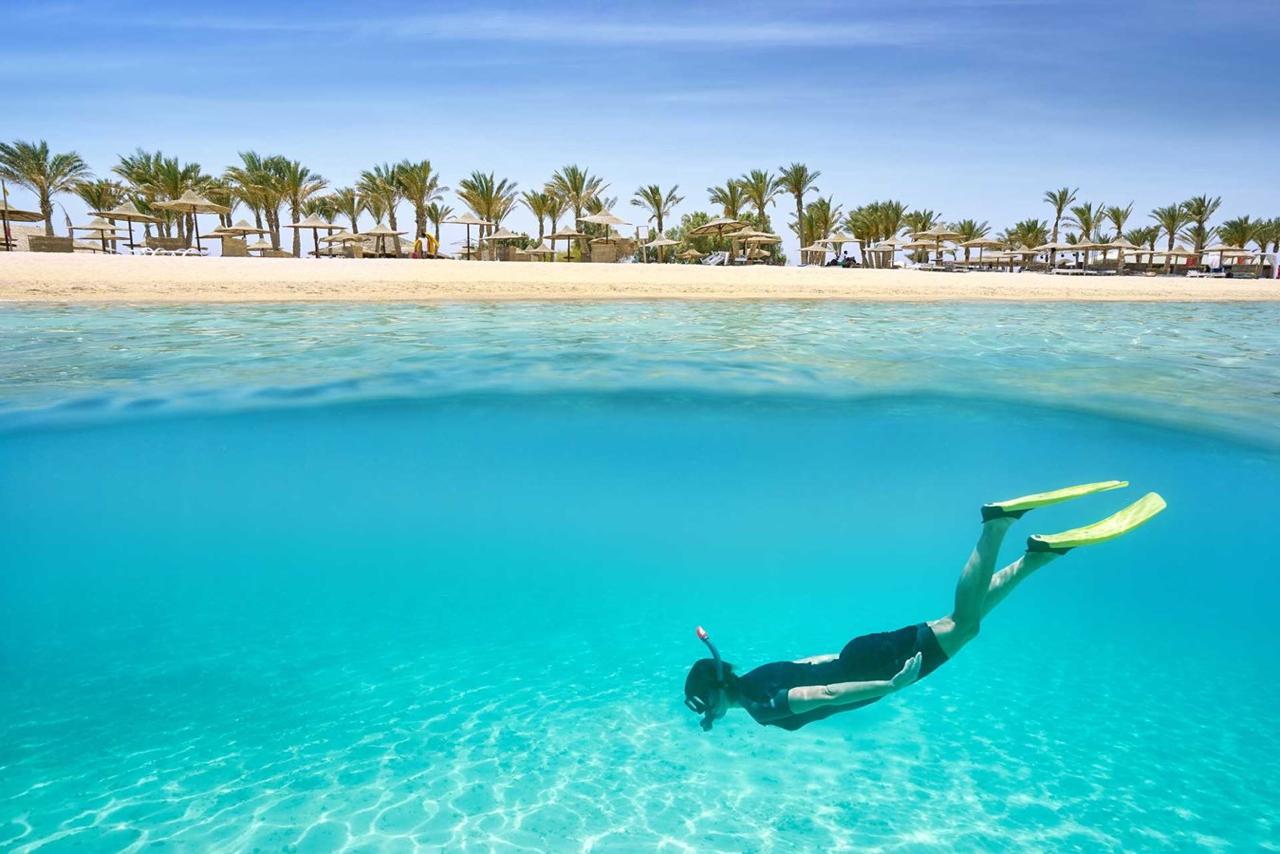 Marsa Alam, located on the western shore of the Red Sea in south-eastern Egypt, has long been a tourist favorite for snorkeling, diving or just enjoying the all-year-round hot weather and the many other activities that the wonderful town has to offer, such as kite surfing and many more. The Marsa Alam International Airport has also greatly increased the amount of tourists flocking to it from around the world.

The U-shaped Abu Dabbab Bay is renowned worldwide for its fantastic underwater scenery and teeming marine life, specifically dugongs (also known as sea cows). The elusive creatures are not usually found in numbers and are considered a rare occurrence for snorkelers. The lesser-known cousin of the manatee has inspired ancient stories of mythical creatures such as mermaids across many global cultures. The shallow waters, lush seagrass and natural protective reefs of Abu Dabbab provide a rich environment for a diverse population of marine animals, such as giant sea turtles, parrotfish, angelfish, barracudas, seahorses, crocodile fish, octopuses and stingrays.

Egypt has long established an excellent reputation for diving spots and raw marine life on an international level, competing with the likes of the Great Barrier Reef for the fluctuating top diving spots in the world. Whether in terms of historical significance or natural beauty, Egypt remains a top destination for tourists of all ages and interests.