Once upon a time, the phrase 'Tis the season to be jolly was nothing but a lyric verse in the 1862 Christmas carol 'Deck the Halls'. Today, it's one of the most commercial taglines used to announce one of the world's favorite seasons of goodwill, gift-giving and gingerbread; Christmas. As the world celebrates Christmas in all its substance & glory and prepares to wave goodbye to 2019 the week after, here are some of the most enchanting worldwide wonderlands to spend the holiday season in with your loved ones.
London, England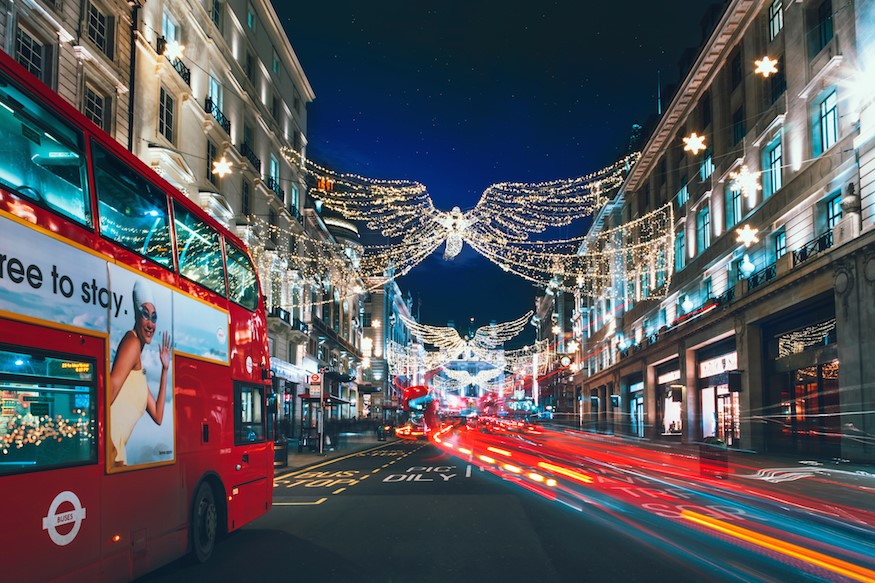 With the historical appeal of a timeless city portrayed in so many Christmas traditions and stories across time, London stands out as the true magical winter wonderland. Shimmering lights envelop the decorated streets as ice rinks begin to fill up and huge Christmas markets like the Southbank Winter Market and Hyde Park's Winter Wonderland pop up all over the English capital. People can enjoy Christmas carols on most streets or attend one of the many Christmas choirs & performances, such as the ones held in the Royal Albert Hall and similar iconic landmarks across London.
For the ones who prefer being more on the go during the holidays, there are open-top-bus tours that go around the city on Christmas Eve and then again on Christmas Day, where people can indulge in the sights and sounds of London. For those who prefer to explore on foot, there are numerous lush green spaces & beautiful parks or alternatively the bustling, teeming Chinatown. Pubs, restaurants, cafes and shopping venues are abundant and certain to deliver their own unique experiences during the beloved festive season.
Munich, Germany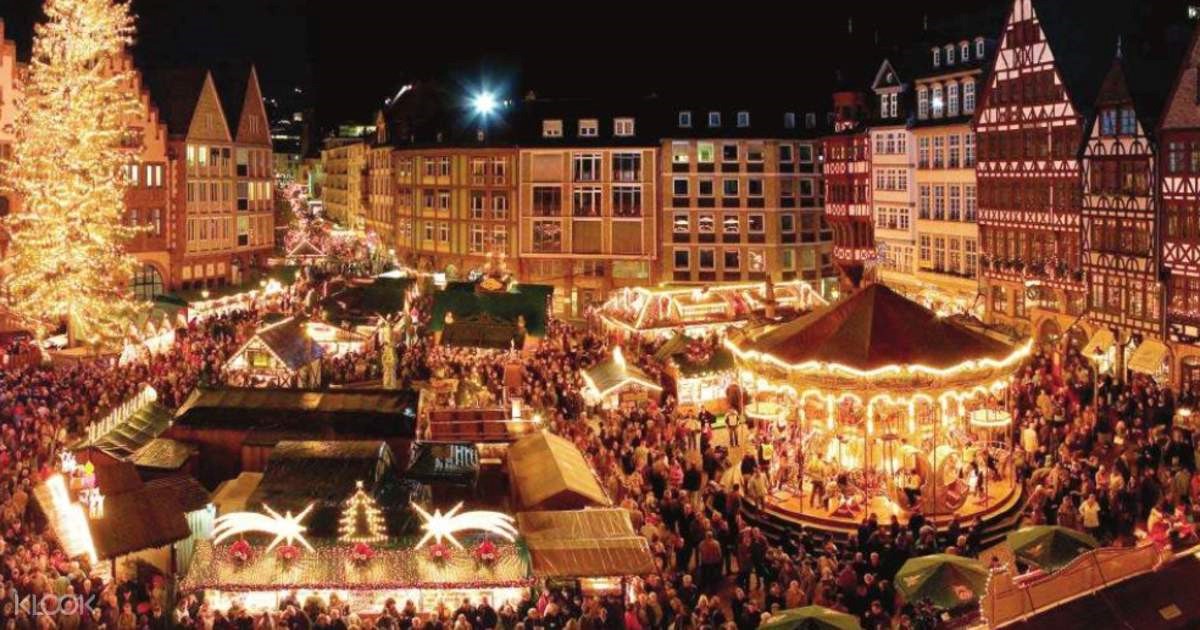 The capital of Bavaria has always stood out among other destinations for its dazzling festivities and signature holiday mood, with authentic Christmas customs such as the traditional Christmas market held on Marienplatz (St. Mary's Square) with its many kiosks & merchants catering to a festive crowd with a huge Christmas tree as a backdrop and wonderful live performances of Advent music, delivering an overwhelmingly warm scene throughout the holidays. Christmas lights and decorations adorn the streets of Munich and ethereal choirs can be heard echoing from its many cathedrals and churches, and the balcony of the Town Hall is specifically known to offer enchanting carols and Christmas concerts.
Nativity scenes can be enjoyed across town with their intricate details and authentic feeling, complete with lanterns, barn animals and gifts from the Three Magi. Visitors that search for a more exciting party atmosphere can head to Winter Tollwood, where the open space of Theresienwiese hosts live concerts from around the world and offers ethnic food stands, fun crafts and much more.
Mixing a unique blend of activities to appeal to visitors of all ages, the Bavarian capital has been heralded across Europe and the world as a top Christmas & New Year's Eve destination for a long time, and showing no signs of slowing down.
Rome, Italy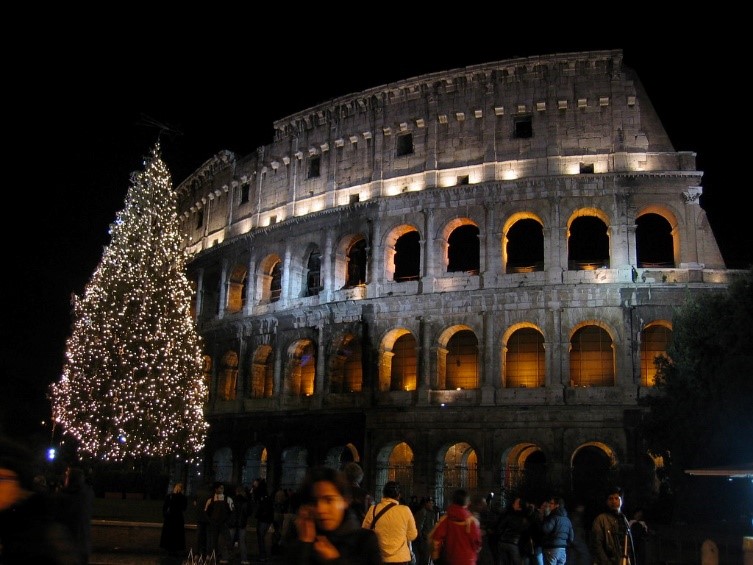 Although home to the seat of Christianity worldwide, the festive streets of Rome witness holiday goers and revelers of all faiths during the Christmas season. The historical experience of walking through the decorated streets of cobblestone, hearing Christmas hymns echoing off the walls of ancient cathedrals and indulging in Christmas markets is like no other. The Vatican City might be the most powerful place where one can spend Christmas, where devotees flock to the legendary St. Peter's Basilica for a chance to see the Pope give Christmas mass. If that is not enough, there are many things to discover in Rome like the different nativity scenes, the enormous ice skating rinks and the wonderful Christmas food vendors scattered all around the sparkling city. Stick around for New Year's Eve to explore the different flamboyant parties around Rome.
Montreal, Canada
Montreal has long been a favorite choice for visiting during the holiday season, and although it might not be the warmest of destinations, people from around the globe still choose it due to the warm and cheerful nature of its citizens. The city is usually brimming with joy and festive vibes from the moment you step out into its busy streets, featuring an overwhelming amount of fun activities to do with friends, family or even complete strangers. Jacques Cartier Square is teeming with outdoor musical performances, bars, cozy French cafes & restaurants and even random holiday mascots like reindeer roaming around the city. Montreal also provides stunning architecture such as the Notre-Dame Basilica - the church where Celine Dion got married – where people of all faiths can embrace the Christmas spirit in all its splendor. If you're the type that shops for last-minute presents, Montreal brings a dizzying array of low to high-end shopping malls that encompass any and all brands you can think of.
New Year's Eve in Montreal is something else, with its culturally diverse population that brings unique experiences wherever you go. From hardcore nightclubs with international DJs and outdoor festivals all the way to cozy dinners by a fireplace and everything in between, saying hello to a fresh new year is all you expect and more in Montreal.
Cape Town, South Africa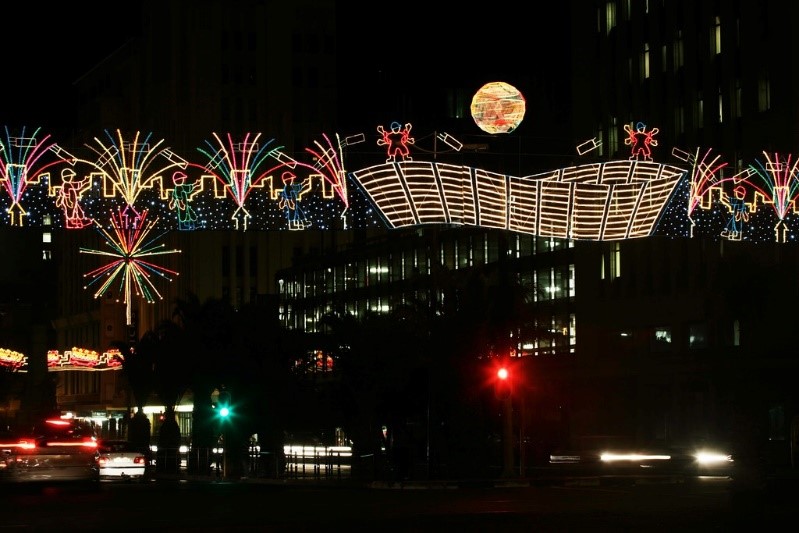 The Southern hemisphere is where Christmas disconnects from winter; festivities and joy are still very much abundant during the holidays but all that happens in warm weather under the sun – something that Cape Town excels at. Visit Christmas markets, stroll around the beautifully decorated city and pass by the Kirstenbosch Botanical Gardens on Christmas Day to catch an outdoor screening of a Christmas movie. A melting pot of different cultures and nationalities, Cape Town offers a multitude of exciting activities such as live music in the vibrant De Waterkant neighborhood, lavish lunch & dinner restaurants overlooking spectacular mountainous or sea views, special Christmas beach parties and exclusive road trips adorned with the Christmas spirit.
Paris, France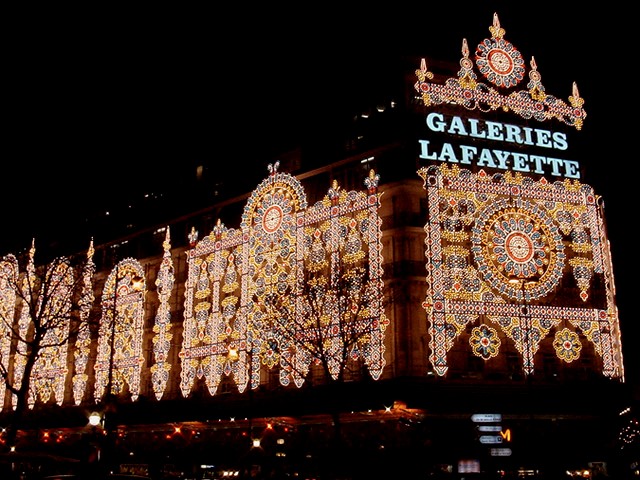 Whether you call it the city of love or the city of lights, there is one thing for certain: Paris is unique among other cities in Europe and perhaps the world. The sheer atmosphere of walking around the Champs-Élysées surrounded by the aura of a thousand lights as you head to the upscale Christmas market is a beautiful experience in and of itself. The market holds many wooden cabins that offer food, souvenirs and gifts sold by French artisans, woodworkers, tailors and designers from all over the country. The Christmas trees at Galeries Lafayette might be a stunning sight to behold, but the best window displays in the world are also found there. The most luxurious brands in the world go all out during Christmas season, redefining chic with their outstanding vitrines and setting the tone of haute couture for the upcoming year. Paris is also a party town that provides everything from fine dining and top-notch theaters to trendy parties and leading entertainment houses for New Year's Eve.
New York City, U.S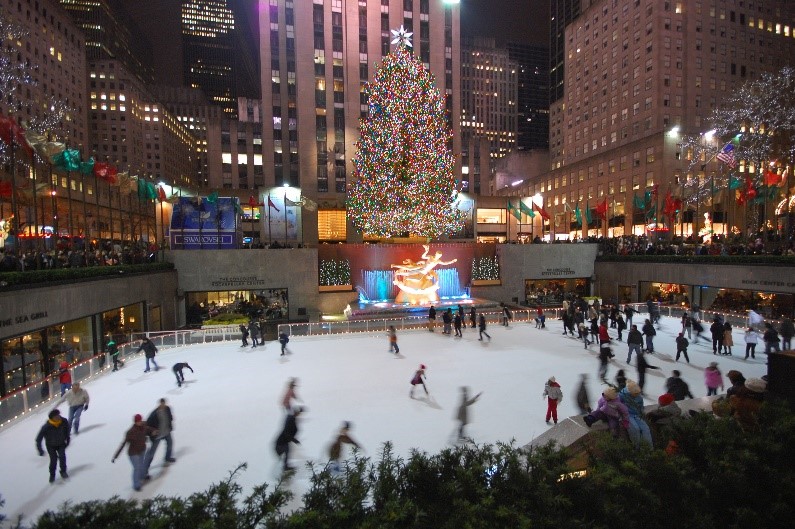 From movies like Miracle on 34th Street to Home Alone, it has almost always been known that New York City is the Christmas hub of the world. There is no one place that brings all these magical Christmas traditions to mind than the Big Apple; whether you're ice skating at the Rockefeller Center, watching a seasonal Broadway musical or window-shopping all the way down Fifth Avenue, you are guaranteed to enjoy every corner of that bustling city with its endless walks and enthralling lights. The Christmas spirit has never felt more loving than in New York.
Christmas time has always provided an opportunity for everyone to be their best selves and pay it forward to the people around them, and cultures around the globe have come to embrace this festive season in their own unique ways. No matter how it is celebrated, there is one ultimate blessing to it all: Christmas unites people in joy and happiness around the world.