As it stood in Ancient Egypt, Egyptian women were no strangers to being second-class citizens riddled by oppression and misogynistic tendencies. Today, the Egyptian culture is less resistant to women finding success and having the same rights as men, however women in Egypt are still facing obstacles on a daily basis to acquire the same merit, fame and power that Egyptian men easily attain.
With social, cultural and religious issues always looming over women in Egypt, it's been a constant struggle over the years for them to stand out and take credit for their achievements. Although they were often faced with steep hills to climb in almost all aspects of life, some prominent Egyptian women established a solid reputation against all odds and achieved reputable success that is sure to stand the test of time. These iconic females made their mark on history in a variety of fields such as politics, sports, business, art, medicine, anthropology, ethics and more.
Here is just a sample of the most influential women from Egypt's past and present.
1. Nefertiti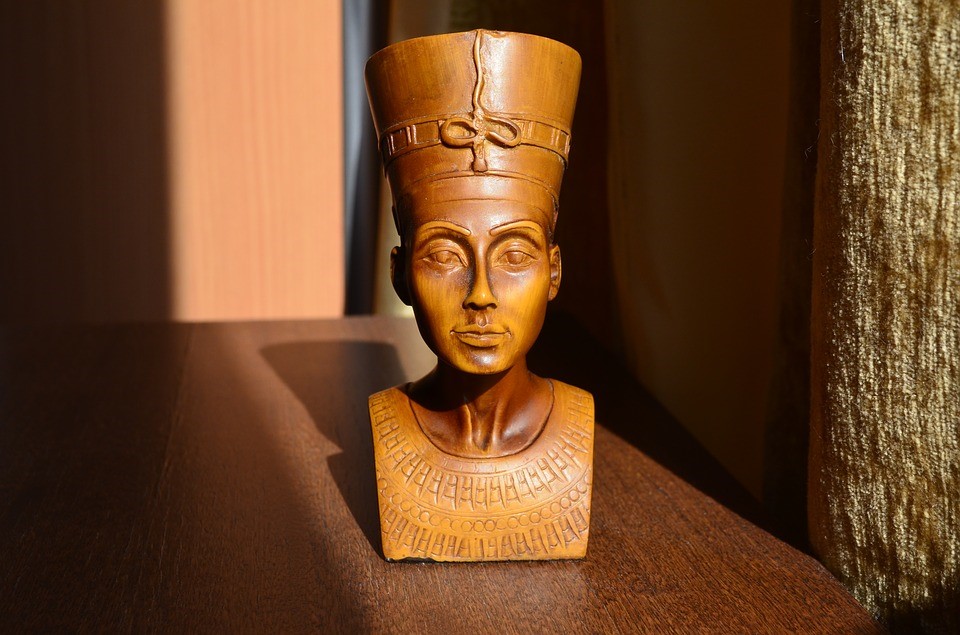 With a name meaning "a beautiful woman has come", Nefertiti is possibly the most symbolic Ancient Egyptian queen that was renowned for her beauty and her legacy of power, having ruled during the mid-1300s B.C. alongside her husband Pharaoh Akhenaten.
During the 14th century, she established a cult that aimed to worship and pay tribute to the sun, Aten, where she also took the initiative to promote unique Egyptian artwork that still bewilders people today. The Pharaoh Akhenaten went to great lengths to position his wife as his equal, and she is depicted in several works of art as wearing the Pharaoh crown or smiting her enemies into battle.
2. Cleopatra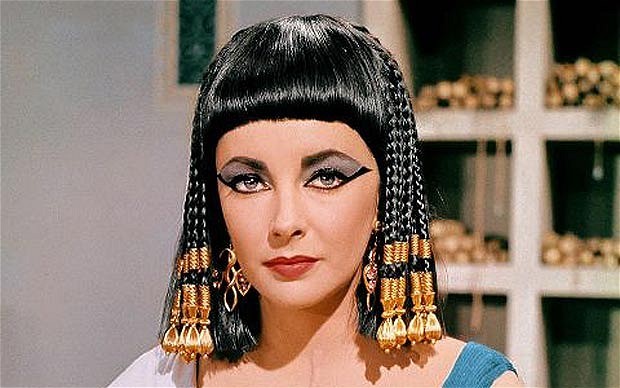 Cleopatra movie (1963) - Source: Telegraph
Although she was born in Egypt, Cleopatra is not ethnically Egyptian by blood; her family origins were traced back to Macedonian Greece and Ptolemy I Soter, one of Alexander the Great's generals.
Nevertheless, she embraced many of ancient Egyptian customs and was the first member of the Ptolemaic line to learn the Egyptian language. Contrary to popular belief, it is thought that she is more renowned for her intellect and wits than her sex appeal. Widely known as the last Pharaoh of Ancient Egypt, Cleopatra was an established politician, businesswoman and mathematician that fluently spoke nine languages. After teaming up with Julius Caesar, a love affair that sparked much controversy in Egypt and Rome as well, Cleopatra did not flinch in the face of controversy and murder plots. The Roman conqueror ended up erecting a gilded statue of her in the Roman temple of Venus Genetrix.
3. Lotfia Elnadi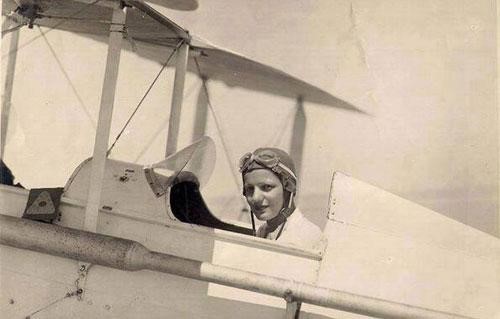 Eighty years ago and at age 26, Lotfia Elnadi (1907 – 2002) became the first woman in Egypt and the Arab World to become a licensed aviator pilot. Born into an upper-class family in Cairo, Lotfia used to tell her father that she was attending a study group twice a week, but she instead was taking flight lessons. These lessons were shared with 33 other male students, a feat within itself at the time.
A friend of fellow aviation pioneer and legend Amelia Earhart, Lotfia went on to become an inspiration for all women across the Arab world. Google paid tribute to Lotfia's fantastic career by celebrating her 107th birthday with a Google Doodle in 2014 and again honored her with a Doodle on International Women's Day in 2017.
4. Tahany El Gebali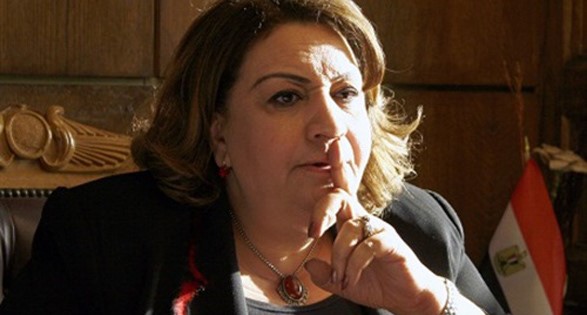 Source: Cairo Gossip
Appointed as the first female judge in Egypt's history in 2003, Tahany El Gebali raised eyebrows and gained nationwide popularity for her pioneering achievement. She stood out even further when she was elected as the first woman on the Permanent Bureau of the Union of Arab Lawyers, making headlines everywhere in the Arab world. Arabian Business went on to rank her 23rd on the World's 100 Most Powerful Arab Women. Her most recent prominent win was being appointed Deputy President of Egypt's Supreme Constitutional Court.
5. Nawal El Saadawi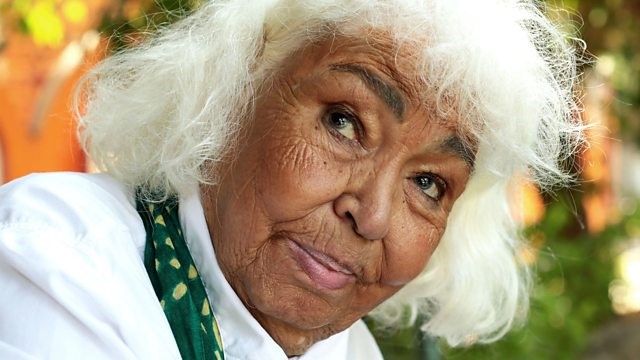 Nawal El Saadawi is a revered author, physician and psychiatrist, but perhaps most notably an Egyptian women's rights activist. She had several books on women and Islam published over the years, including her classic feminist novel "Woman at Point Zero" which was published in Arabic in 1975 and then translated in English by Sherif Hetata in 1983. Nawal is also the founder of the Arab Women's Solidarity Association, the co-founder of the Arab Association for Human Rights and has received many honorary degrees over the years in three continents, such as the North-South prize in 2004 from the Council of Europe and the Inana International Prize in 2005 in Belgium.
6. Hilana Sedarous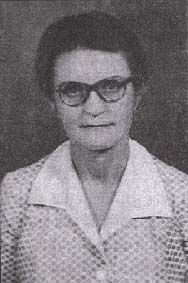 Born in Tanta in 1904, Dr Hilana Sedarous was the first Egyptian female doctor. She joined the "Siniyyah" boarding school in Cairo upon completing her primary education and afterwards joined the Teachers College, where just after her second year she was sent on a mission to London in 1922, with the objective of specializing in Math. She later joined the London Medical School with five other Egyptian females, where she graduated as a doctor in 1930. After that, she returned to Egypt and inaugurated her own private clinic, while performing deliveries and surgeries at the Coptic Hospital.
7. Yousra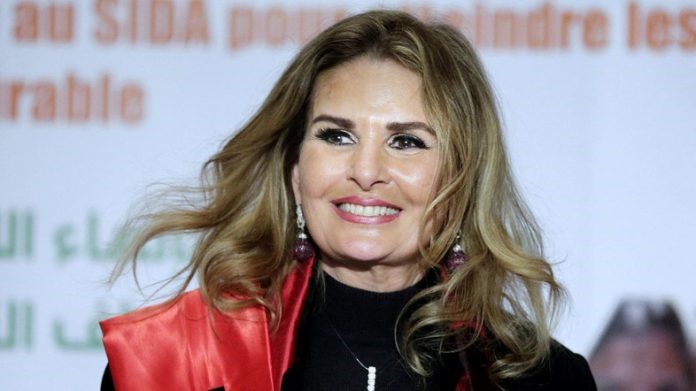 Source: Going Deep Mag
Born as Civene Muhammad Hafiz Nassim, Yousra (her stage name) became one of the biggest female names in the world of Arab entertainment when she began making films in the 70s. Arabian Business ranked her the 29th most influential Arab woman and her film portfolio encompasses many Egyptian classics that are still considered iconic to this day. Yousra worked as a UNDP Goodwill Ambassador, and went on to receive more than 50 awards in recognition of her work in that position.
8. Umm Kulthum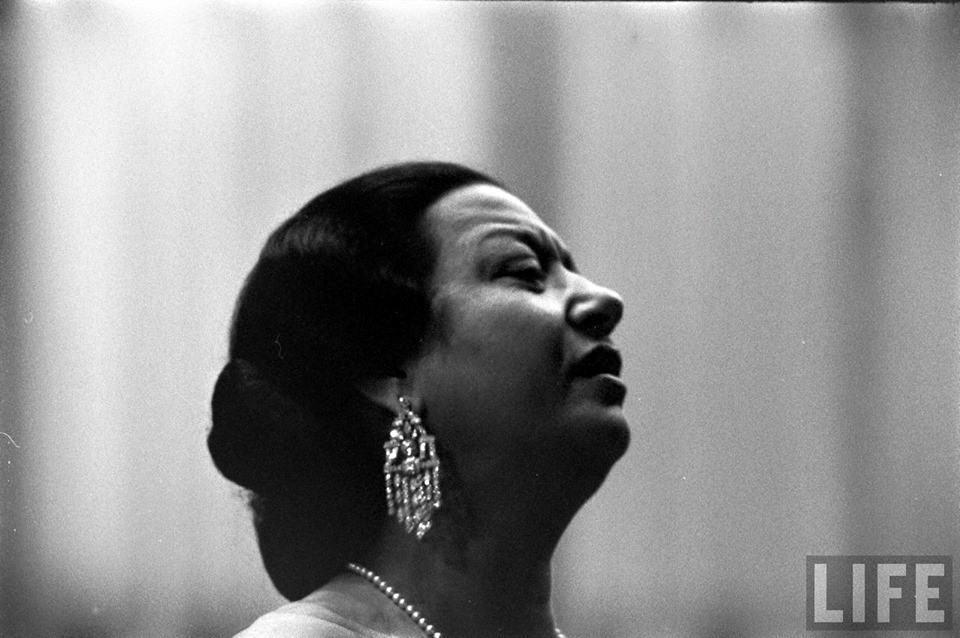 Musical history has rarely been made that significant in the Arab world as with the rise of legendary Egyptian singer, songwriter and actress Umm Kulthum. For four decades, her prominent success overcame any competitors at the time, amplifying her impact on Egyptian society & Arab culture and elevating her to unparalleled stardom. Her extensive career included hundreds of iconic songs and live performances that lasted for hours at a time. Umm Kulthum toured the Middle East and performed in major cities like Baghdad, Beirut, Tunis, Damascus and Tripoli. In addition, she held private concerts for royalty and presidents at the time. Until today, she is known as the greatest female Egyptian (and possibly Arabic) singer of all time.
9. Dalia Mogahed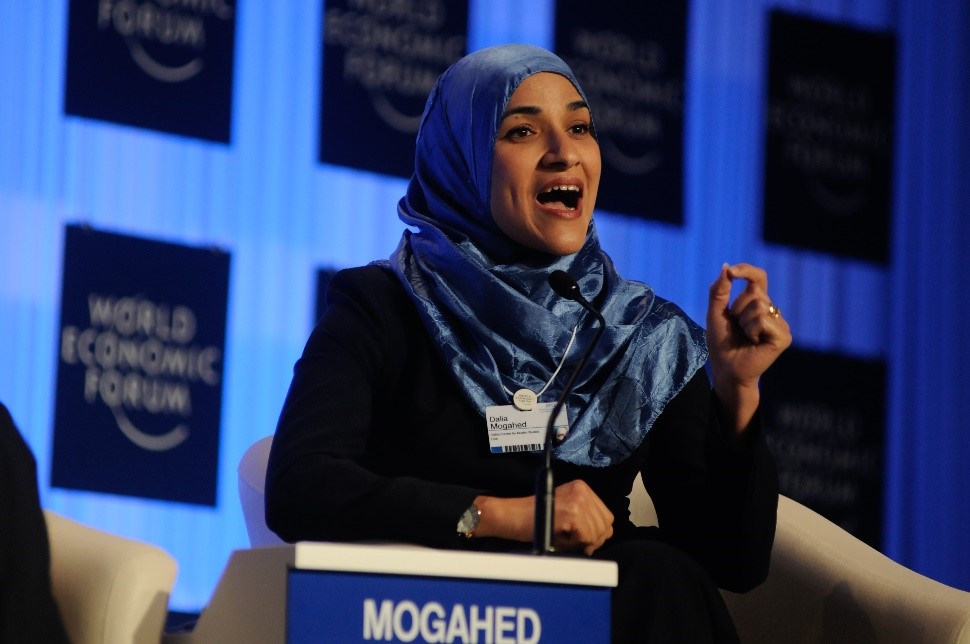 Born in Cairo and immigrated to the United States at the young age of four, Dalia Mogahed made history by becoming the first veiled Muslim woman to hold a position in the White House, where she was chosen to be Barack Obama's direct advisor on the White House Office of Faith-Based and Neighborhood Partnerships in 2009. Dalia is also the Director of Research at the Institute for Social Policy and Understanding (ISPU), a Muslim research organization based in Michigan. She is also the Executive Director of the Gallup American Centre for Muslim Studies. Dalia has lived many firsthand experiences that no other Muslim woman has encountered so far, paving the way for more inclusiveness and diversity in Washington in the near future.
10. Anissa Hassouna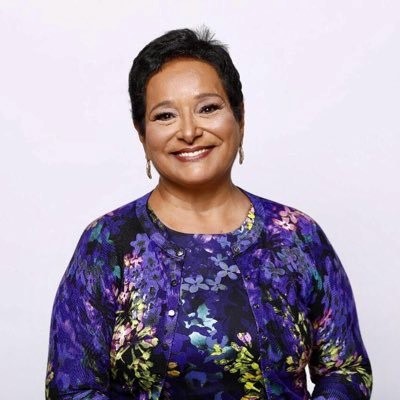 Anissa Hassouna started off her career as a diplomat for the Egyptian Ministry of Foreign Affairs, and since then has represented Egypt in various prominent positions, the most notable of which is being a member of the Egyptian Parliament, the secretary general of the Egyptian Ministry of Foreign Affairs, Vice President of the Egyptian Organization for Human Rights board, the Director General of Egypt's International Economic Forum and the Executive Director of the Magdi Yacoub foundation.
11. Mervat Tallawy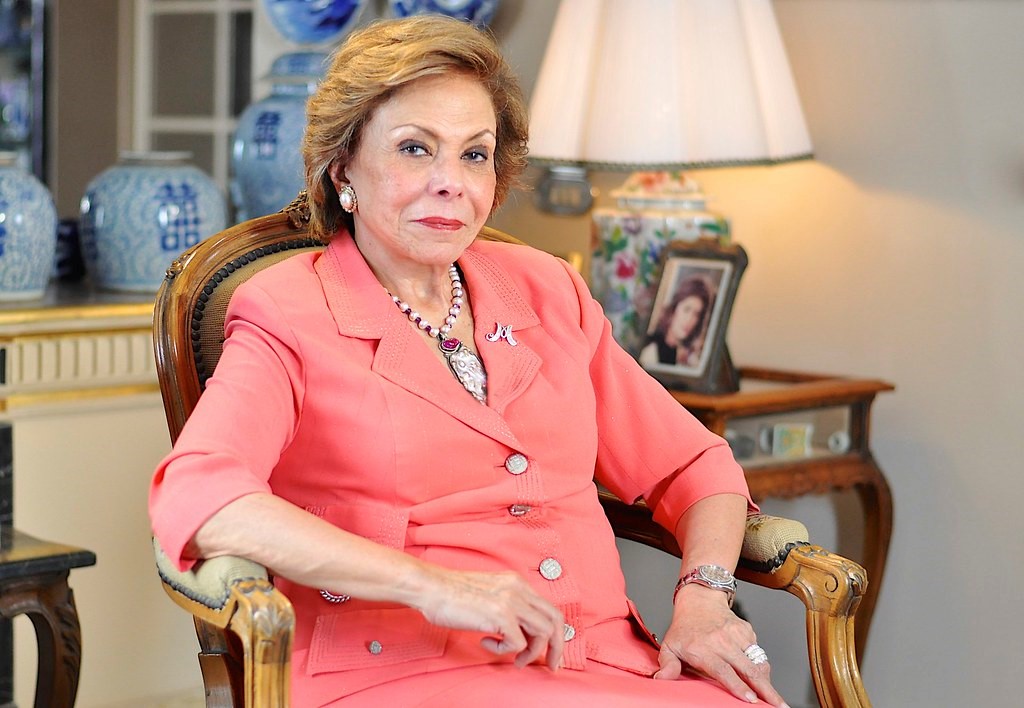 Source: Flickr
One of the most distinguished females figures in Egypt today, Mervat Tallawy used to be the Egyptian Minister for Insurance and Social Affairs from 1997 till 1999. She was also appointed as the ambassador to Japan and Austria at some point, in addition to holding the position of Under-Secretary General of the UN and also acted as the Deputy Director of the UN International Research & Training Institute for the Advancement of Women. Tallawy was recently elected as the Head of the National Council for Egyptian Women (NCEW).
12. Nadia Younes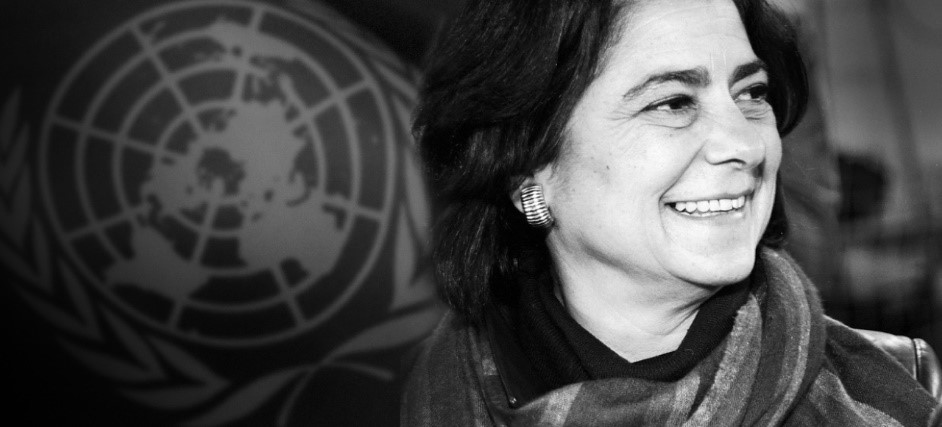 Source: NadiaYounes.com
Described by the WHO as "one of the most respected, effective and charismatic officials", Nadia Younes had a lifelong career at the United Nations which began in 1970 at the Office of General Services and eventually spanned 33 years. Younes acted as Deputy Spokeswoman for the Secretary-General from 1988 until 1993, and later became the Director of the UN Information Centre in Rome, Italy. Her successful career ended tragically in 2003 as a result of the brutal bombing at the Canal Hotel in Baghdad, the UN headquarters in Iraq at the time.
13. Sameera Moussa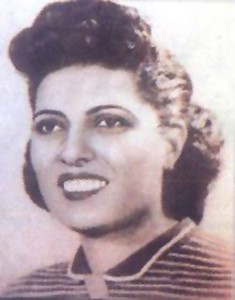 A nuclear scientist that dedicated her life to making medical nuclear treatment affordable to everyone, Sameera Moussa was a pioneer that launched the Atomic Energy for Peace conference and that left an immense impact on her field at the time. In an unfortunate accident shrouded in conspiracy that occurred in 1952, Moussa was killed in her car when it fell off a cliff at a height of 40 feet in California, US. Her mysterious death dealt with rumors of the Mossad or similar intelligence organizations being involved in her crash; a notion that became even more sinister after it was revealed that her driver disappeared and that her invitation to the event she was driving to, turned out to be a fake one.
14. Kamilia Abdelfattah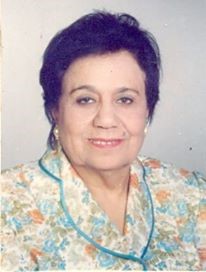 Source: Egyptian Streets
Kamilia Abdelfattah is largely considered as the pioneer of child psychology in Egypt, having founded the Childhood Higher Institute of Postgraduate Studies at Ain Shams University. She was also the founder and first Dean of the Childhood Studies Center at Cairo University. Abdelfattah published many books related to the psychology of school kids, teenagers and young children and supervised more than 150 M.Sc and PhD theses in the field. Kamilia Abdelfattah was licensed as a child psychologist from the Health ministry since 1977.
15. Farkhonda Hassan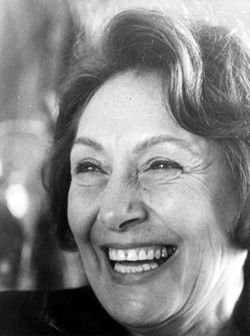 Source: MyHero
Defined by a plethora of different roles and abilities across her career, Farkhonda Hassan is a revered scientist, politician, university professor, a development specialist and a prominent public TV personality in Egypt. To top it all up, Hassan has been, and still is, a passionate advocate for women's rights.
A geology professor at the American University in Cairo, Farkhonda is also Chairman of the Commission on Human Development and Local Administration of the Shura Council. A member of the National Council for Women in Egypt, she is also currently on the Gender Advisory Board of the United Nations Commission on Science & Technology for Development.
Holder of a Bachelor of Science in both Geology and Chemistry, a Master's in Solid State Science, a PhD in Geology, and a Diploma in Psychology and Education, Dr. Hassan is a highly respected scientist within international scientific communities.
16. Huda Shaarawi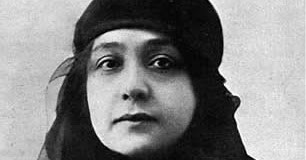 Perhaps one of Egypt's most popular feminist figures of all time, along the lines of Durriya Shafiq and Safia Zaghloul, Huda Shaarawi is the original founder of the Egyptian Feminist Union. She contributed to the organization of one of the biggest women's anti-British demonstration of all time in 1919. Her most significant historic moment came right after the International Woman Suffrage Alliance Congress in Rome when Shaarawi deliberately removed her face veil, a rebellious act that would leave its mark in history as a defining, symbolic moment of feminist resistance in Egypt.
17. Azza Fahmy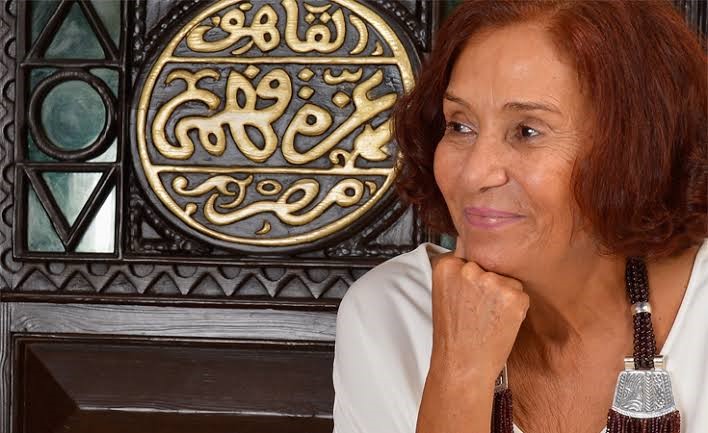 Source: Going Deep
One of the most iconic, contemporary artists in Egypt, Azza Fahmy took over the jewelry arena with her authentic designs and unique taste. The Azza Fahmy Jewelry brand is at the forefront of successful Egyptian companies, but her journey was not all shiny. She famously summarized her humble beginnings in a Khan El Khalili workshop through this descriptive quote: "So i tied my hair back, put on my overalls and spent my days in a workshop full of men learning the tricks of the jewelry making trade."
Forty years later, her dazzling designs have been featured in renowned international Fashion Shows and her jewelry is recognized everywhere around the globe.
18. Farida Osman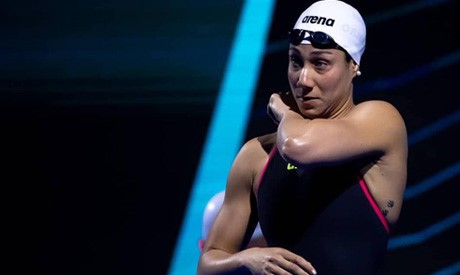 Source: Ahram Online
The current holder of the fastest female swimmer in Africa record, Farida Osman is a competitive athlete that keeps on breaking barriers. Having just won her fourth medal during the 12th African Games in Rabaat, Morocco, this incredible feat is the latest among many. Specializing in the freestyle and butterfly categories, the international champion won a silver medal for completing the 50-meter freestyle race in 25.6 seconds, and during the African Games, Farida won two gold medals for the 100-meter and 50-meter butterfly competition. She also landed a silver medal in the 100-meters freestyle competition.
Labeled as Egypt's "golden fish", Osman won Egypt's first medal in the 50m butterfly's race at the World Swimming Championships in Gwangju, where she secured the bronze medal. Shortly after, the Egyptian champion won Best Female Athlete from Africa 2017 at the Association of National Olympic Committees (ANOC) Awards in the Czech Republic.
19. Durriya Shafiq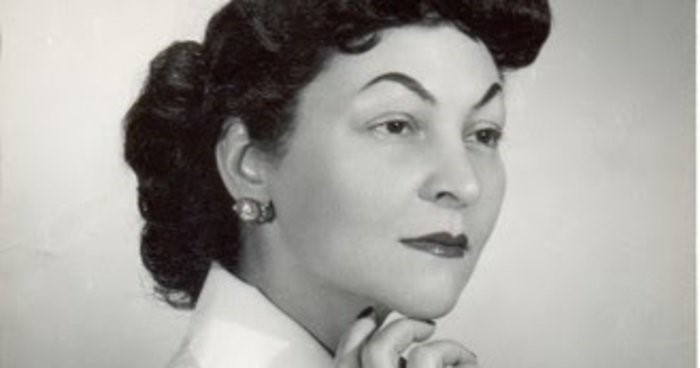 Source: StepFeed
Durriya Shafiq is considered the reason behind women being granted the right to vote by as per the constitution in Egypt at the time. A leading women's rights activist, she was a prominent leader of the Egyptian women's liberation movement in the 40s. Besides being an injustice fighter, her other achievements include the formation of the Bint Al-Nil Party and the translation of the Qur'an to English and French.
20. Faten Hamama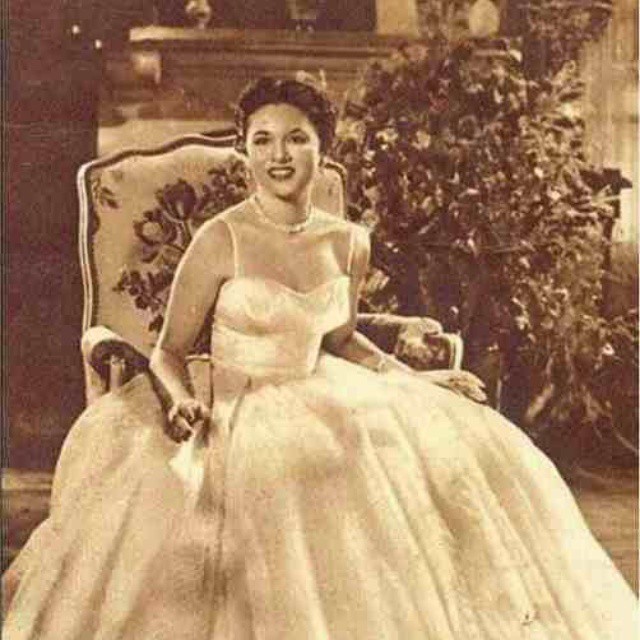 An icon of Egyptian cinema, Faten Hamama took the Arab world by storm as an actress and producer of many historical films. Selected as the "Star of the Century" by the Egyptian Writers and Critics organization at Alexandria International Film Festival in 2001, Hamama had her silver screen debut when she was just seven years old in 1939. She was meticulous about choosing roles that revolt against the idea of objectifying women in movies, resulting in the portrayal of women as independent, powerful and down-to-earth, in a time that delivered an opposing message through the popular Egyptian movie arena. Faten Hamam married fellow actor and cinema legend Omar Sharif at one point, and remains to this day an inspiring, legendary actress that is commonly known as 'The Lady of the Arab Cinema.'