BMW Group has just brought the future to us by unveiling the BMW Vision M NEXT providing an interesting glimpse into the future of BMW autonomous driving. It was debuted at BMW's NextGen conference that took place at Munich few days ago.
In 2018, the BMW Vision iNEXT showcased the modular system's potential for EASE mode. And now, the BMW Vision M NEXT highlights how D+ACES (Design + Autonomous Driving + Connectivity + Electrification + Services) is able to enhance the pleasure of sporty driving as well.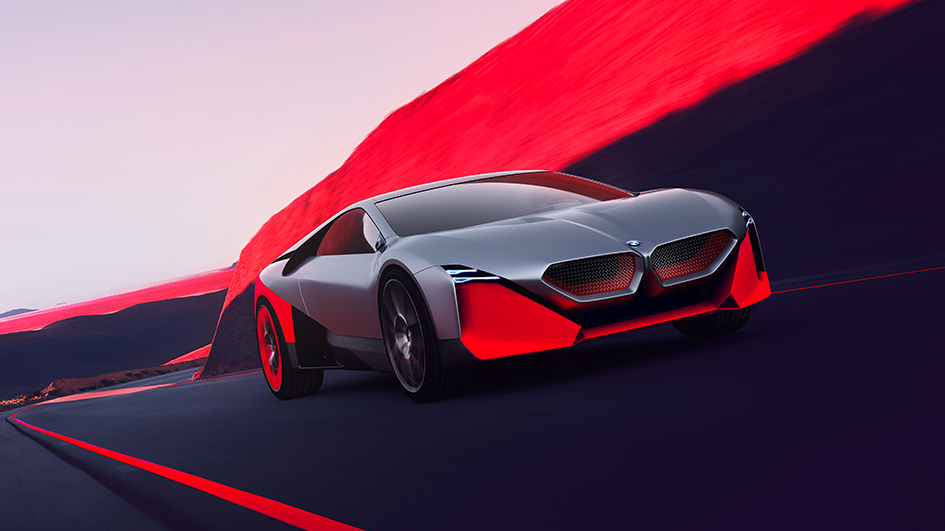 BMW Vision iNEXT was able to illustrate many facts including how autonomous driving is set to transform life on board vehicles and how state-of-the-art technology can also make the experience of driving purer and more emotionally engaging. And now the BMW Vision M Next concept or the i8 inspired plug-in hybrid promises the best of both worlds. It's an autonomous car that'll get you to your destination while you relax or catch up on work, and a sports car with enough power to quicken the pulse while under a driver's control.
BMW focused on the pleasure of the driver in the BMW Vision M Next concept. Design and technology make the EASE and BOOST experiences more natural and more intense according to Adrian van Hooydonk, the Senior Vice President of BMW Group Design.
In the BMW Vision M NEXT, intelligent technologies support the driver and display the right content at the right time. Operation is clear and intuitive, with all information presented in the driver's direct field of view.
The BMW Vision M Next concept uses facial recognition to unlock itself, just imagine your car recognizing you from across the parking lot!
The driving experience in the BMW Vision M NEXT is as magnificent as its exterior look. The Power PHEV drive system offers the choice between electric all-wheel drive and pure rear-wheel drive, with either all-electric propulsion or the power of a turbocharged four-cylinder petrol engine. System output of 441 kW (600 hp) produces a top speed of 300 km/h (186 mph) and enables the BMW Vision M NEXT to sprint from 0 to 100 km/h (62 mph) in just three seconds...
Watch BMW official video revealing the uniqueness and beauty of BMW Vision M NEXT: