During Ramadan, the holy month, many people get worried about one thing: training and working out along it. Many questions are asked concerning the validity of fasting and working out altogether. In that topic many answers will be revealed concerning the best healthy way to work out during Ramadan and how you can make the best out of it.
There are number of things you need to adjust in order to continue training while fasting; Ramadan doesn't require your training to stop. Rather, you can focus on some of the incredible benefits of fasting and set your training around those new information.
Benefits of Fasting
Restoring insulin sensitivity and nutrient dividing in the whole body, especially for people who depend on sugary foods throughout the day.
Causing a calorie deficit which is perfect for people looking to reduce their body fat percentage.
Increasing growth hormones which is ideal for people looking to increase muscle mass and build strength .
Lowering blood pressure, oxidative stress and the risk of developing some cancers..
Giving the opportunity to train ourselves on discipline, self-control and mental strength; features that we need to have more in our daily lives.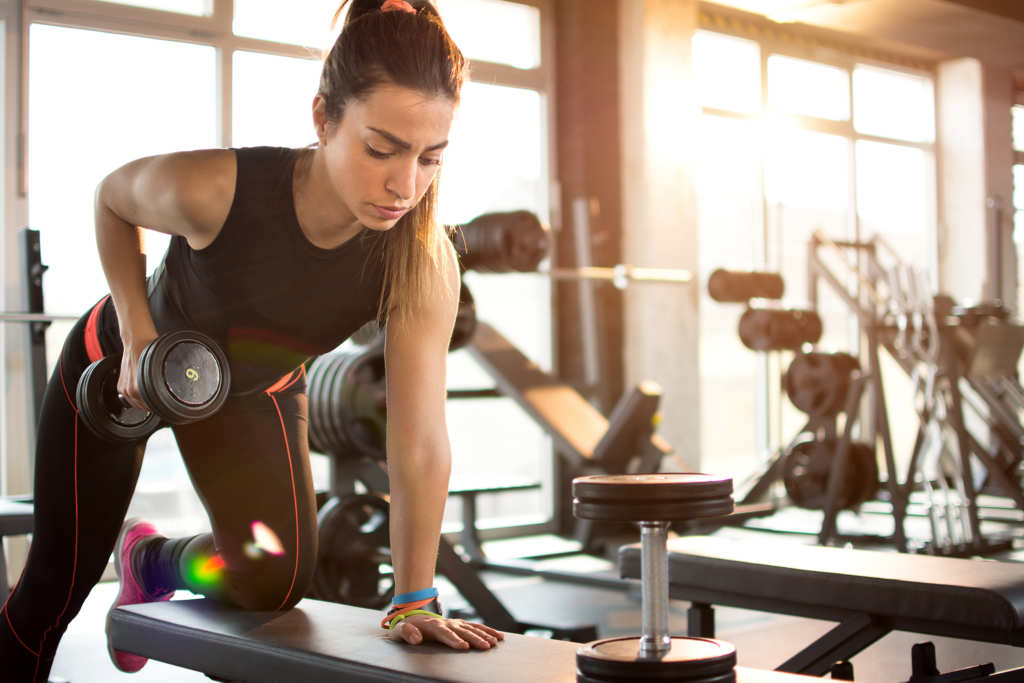 The one thing you need to adapt during Ramadan is your workout times. There are three times of day when a workout would be most effective while fasting, and they are as following:
Before Suhoor: This will probably mean training at 2am. If it's ok with you about having tiring sleeping hours this will be the most effective time for a successful work out as you will be able to restore your protein and nutrient intakes afterwards as well as being able to drink fluids during the workout itself.
1 hour before breaking your fast: it will be a suitable time for a low intensity workout rather than heavy training like carrying weights. That's because your carbohydrate levels will be very low at this time so you won't have as much energy as you normally would. Just make sure you get plenty of fluids in the moment you break your fast.
After Taraweeh prayers: The benefit of training after Taraweeh prayers is you will have plenty of time for the evening meals to get digested. You can also drink water or workout drinks while training.
However, there is no perfect time to exercise during Ramadan, it's all about what works for you as long as you regulate your energy and not hurting yourself.
Ramadan is your chance for a number of fantastic potential gains. Your body will be in a sort of calorific deficit for a month, of course if you eat sensibly instead of eating without a stop all night long. When you finally reintroduce your regular amount of calories you can create an anabolic hormonal response and improved nutrition division in your body. Ramadan is the time of the year when you might see some amazing gains in both lean muscle and reduced body fat.