No one in the world can resist the charm of the Ancient Egyptian heritage that is symbolized in the authentic designs of that precious era.
Manal El-Mahdy is a spectacular jewelry designer who has transcended the stories of kings & queens to go beyond the obvious, connecting with the essence of the philosophies and teachings that have made Egypt the cradle of civilization. Through her jewelry, she aims to present the true treasures of morality and values that ancient Egyptians lived by in their daily lives.
El-Mahdy presents the jewelry women used to wear in a new light. She gave the kiss of life to ancient Egypt through unique designs and turned every piece of jewelry into a piece of art, reminding us about our heritage by naming her brand "Nefret."
To know more about "Nefret" and its founder, we conducted an interview spoke with Manal El-Mahdy to reveal her fascinating project.
After observing the great designs of your jewelry, I would like to express my admiration of your brand before starting out our interview. Before we dig deeper into your project, can you tell us a bit about yourself, your education and career as well?
I studied sociology and graduated from the American University in Cairo in 1988. After that, I travelled to England where I obtained received my Master's degree in Psychoanalysis from the University of Kent. I later worked in development, mainly in education, for several years. Then I opened my own business, where I launched TeenStuff & Kelmetna magazines in Egypt; they both achieved huge success among the youth across 19 years. However, In 2015 I decided to shut down both magazines due to the political conditions and economic crisis in Egypt following the revolution. From 2015 and until now, I was trying to rediscover myself and throughout this period, I found my new passion and launched "Nefret" in February 2019.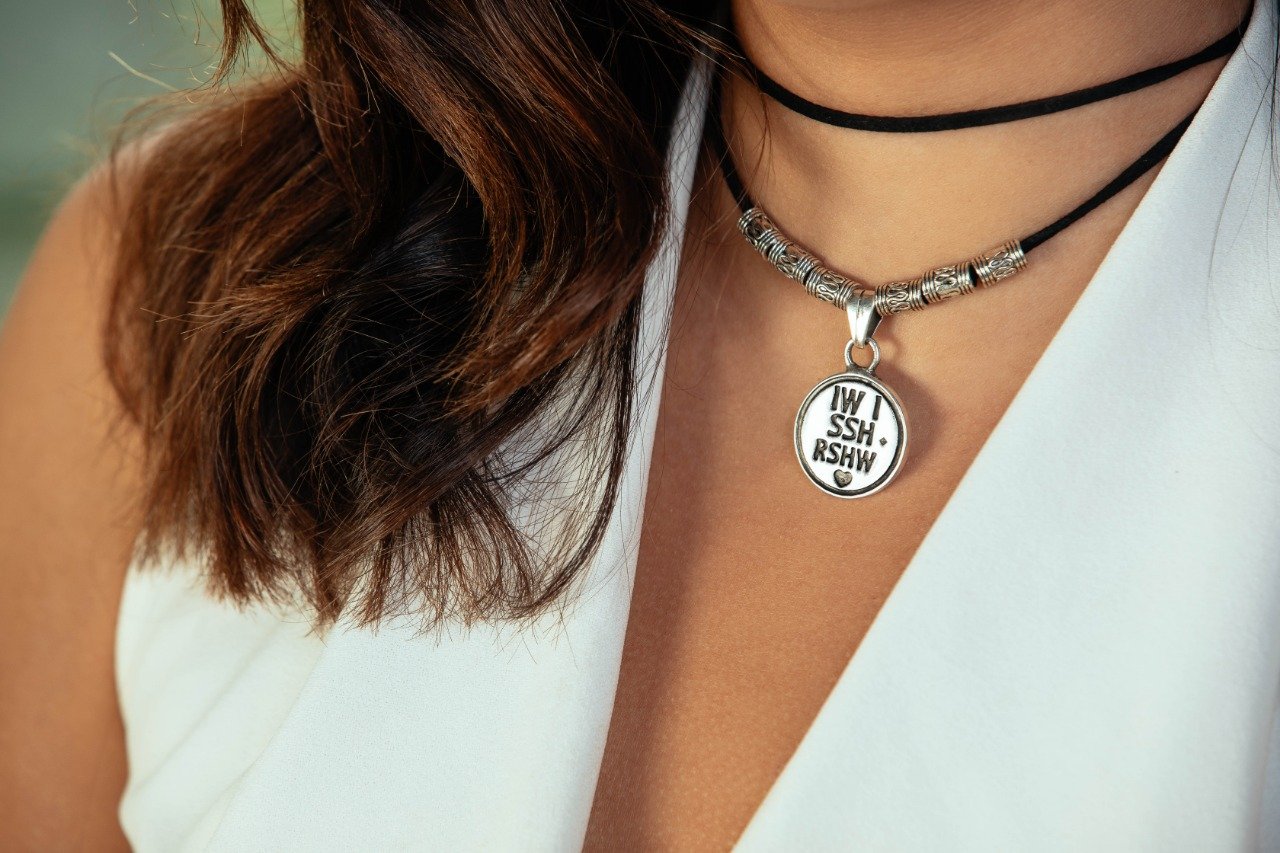 I spread joy (in ancient Egyptian language)
Have you always been inspired with ancient Egyptian history to the extent that it motivated you to create your brand?
Of course I have always been fascinated about ancient Egyptian history, and I was eager to know more about it. After shutting down the magazines, I had more time to go for that and I traveled to Luxor many times where I heard the hieroglyphic language for the first time. At that moment, something happened to me and I became really fascinated to know more, becoming more attached to the temples. I started reading about ancient Egyptian history and I started to learn some words from the hieroglyphic language. I felt that it's my duty to tell people about the greatness of this civilization. Then, an idea just popped into my mind: to show the beauty and greatness of that Ancient Egyptian era through art in general and jewelry in particular. What I am trying to do is promote the philosophy and values of ancient Egyptian history through my jewelry. This is why my first collection is called "MA'AT"; it's the name of the Egyptian Goddess of Justice and Truth who created 42 IDEALS that formed the human conscience. Those are the values I am trying to spread, as they are the ones that made this civilization stand out and last forever.
What does the name Nefret refer to? And why did you specifically pick that name for your brand?
I wanted to pick an ancient Egyptian name, so I thought of the word "Nefret" which is equivalent to the word "beautiful". I thought it would be the best choice to name my jewelry brand.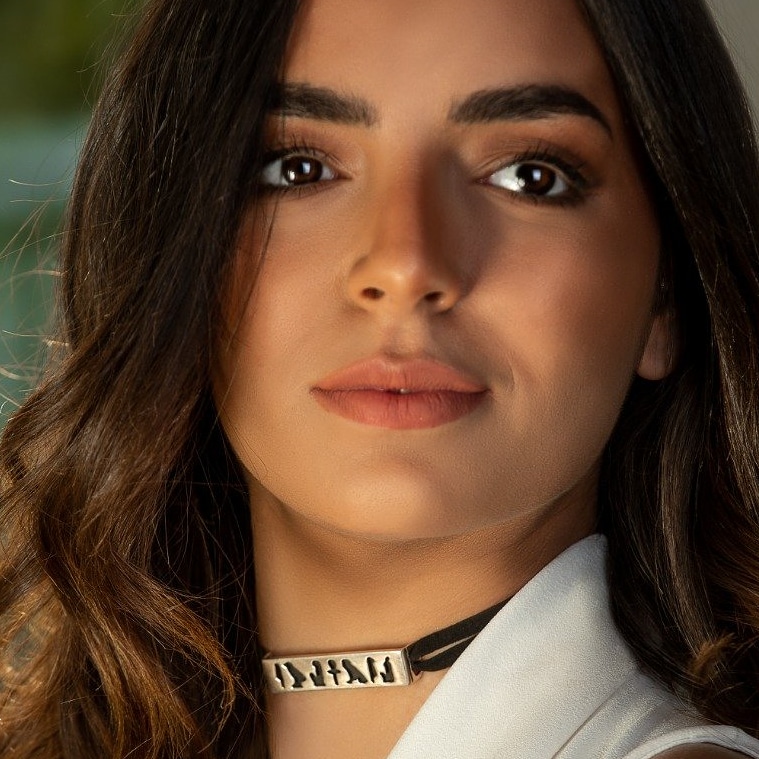 I live in truth (in ancient Egyptian language)
Have you studied the hieroglyphic language for the sake of that project?
I am trying to learn that language. I already know a number of words and how to write them down, and I also know our ancient alphabet. I designed two pieces using words from the hieroglyphic language, where one of them had "I live in truth" written on it and the other piece had "I spread joy". In that piece, I was the first one to write down the pronunciation of a hieroglyphic word alongside the design.
Isn't it the toughest job trying to revive the Ancient Egyptian identity? Weren't you afraid that people in Egypt would criticize you or at least wouldn't welcome the idea?
I know how hard and challenging my mission is. However, I feel that people are ready to know more about our heritage. Several of my clients were fascinated to know more about the Ancient Egyptian Goddess "MA'AT." They took interest and they started to read about her, which is exactly my mission.
Did your project find the success you had planned for so far?
From day one, the success of my project exceeded my expectations. I am getting a lot of attention in Egypt, where many Egyptians are very interested in wearing Nefret, and from outside Egypt as well. I am also getting a lot of attention from the media. I'm happy with all of that although many people told me that Egyptians wouldn't go along with my project's idea, but my project is going very well and I thank God for that.
How do you see the jewelry design field in Egypt? And who inspires you the most in that field?
I'm really inspired by Azza Fahmy and what she has done, especially in terms of the success she has achieved on a national and international level.
From female stars and public figures in Egypt and abroad, who wore Nefret jewelry?
I have just launched my brand as I told you at the beginning of the interview, so a few stars only wore Nefret until now such as the Tunisian Super Star Rym Ben Messaoud, who wore Nefret jewelry in Luxor African Film Festival. Also director Azza El Hosseiny was spotted in Luxor African Film Festival wearing Nefret jewelry, as well as actress Yasmeen El Hawary.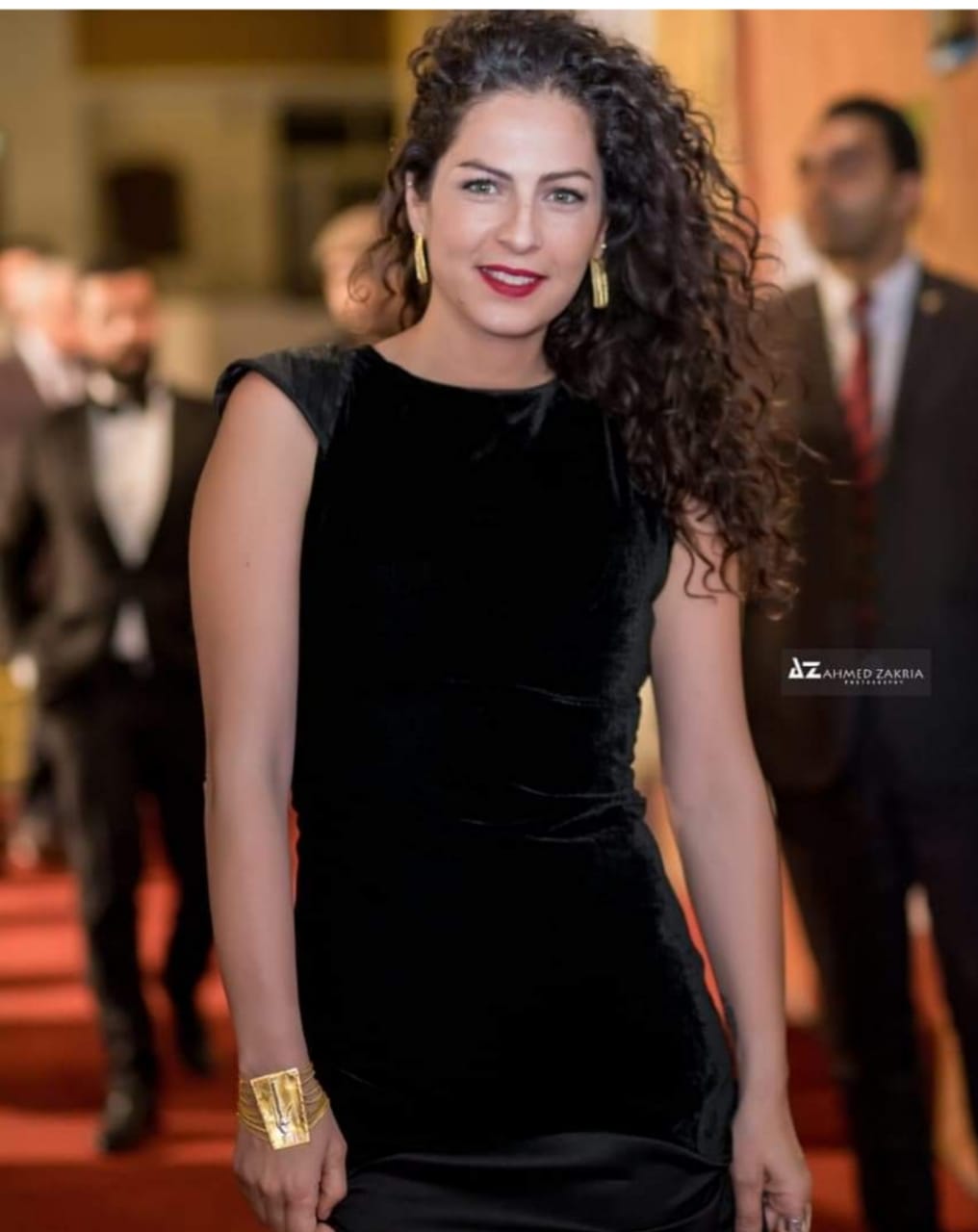 Rym Ben Massoud, Tunisian Super Star
What are the materials used in creating your magnificent designs?
Until now, the materials I use in my designs are Sterling Silver and some pieces are Gold-plated on Sterling Silver, but soon I will be introducing stones. Also I'm looking forward to introduce gold in my designs, seeing as the jewelry of the ancient Egyptian civilization was all about gold.
Finally, what are your goals and dreams concerning Nefret?
I have two goals that I would like to achieve concerning Nefret. The first one is to make Nefret one of the well-known jewelry brands in Egypt and on an international level as well. The second goal is to inspire people to learn and educate themselves about our great history and civilization; I want to encourage them to learn our ancient Egyptian language and be able to read all the great words left to us on the walls of great temples by our ancestors.