Since the Mother's Day atmosphere is surrounding us, accompanied by a musical background that must remind you of your mother everywhere, we are taking the opportunity to pause and thank the one who loves you the most, who supports you with all her strength, who knows you the best and who wishes you nothing but the best; your mother.
It's an opportunity to dig deeper in a (superhero) woman's daily life, the daily life of a working mother. It's a golden chance to shed light on her supernatural powers which enable her to not only survive her beyond-busy days, but to also achieve success and reach her ultimate goals.
We had a chit-chat with a superwoman called Dina Abd El Aal. The full-time working mother, athlete and content manager at CBC Sofra talked to us about her successful personal life and career, and opened up about the challenges she faces every day in order to achieve her dreams.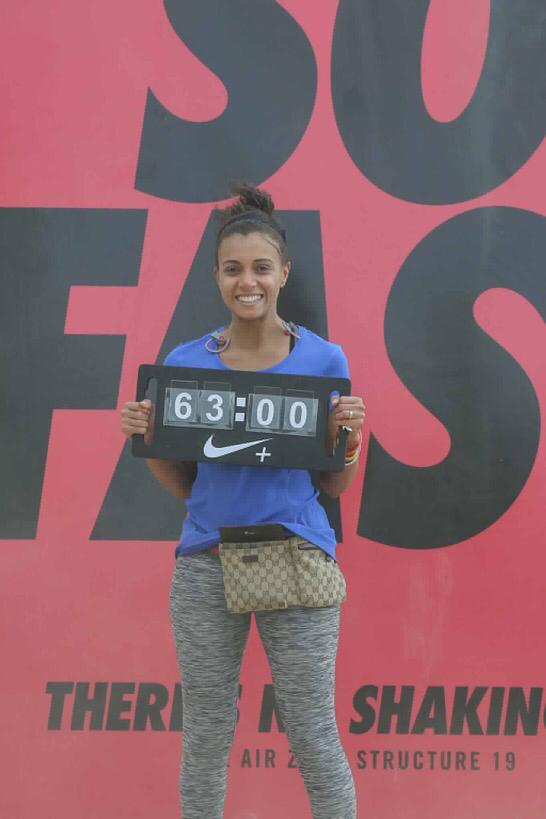 1 - Since CBC Sofra is one of the most successful TV channels in Egypt, managing the content isn't an easy job. Please tell us about your work and how you manage all that production?
As content manager at CBC Sofra, my job's main features and tasks include managing the type of content broadcasted through the channel's programs and making sure that the content is relevant to the topics of each episode.
2 - As a working mother, an athlete and a manager at a reputable organization, what are the challenges that you face while trying to manage all these roles?
The main challenge is to find enough time to carry out all my tasks when it comes to the needs of both my family and my work. Setting my priorities and working accordingly was a tough challenge as well, but once I set my priorities, the image became clearer; and of course I put my children and my family at the top of my priorities.
Another challenge is to get the needed help and support from people around me. I'm lucky to have my mother staying with me; she helps me by providing my children with the needed care across the day even when I'm at work, besides the support and cooperation of my husband.
3 - What are the real challenges that you face as a working mother in terms of taking care of your 2 sons?
There are lots of problems and challenges that I find daily, so I have to exert great effort to make sure that my 2 sons are fully satisfied with all their needs. When I'm at work, I always check on them by calling their teachers and communicating with other parents to know everything that is happening. I just have to be aware of everything related to them. It's too challenging, yet very rewarding.
4 - Tell us about your sons and whether they encourage you to go further in your career or not?
I have 2 sons. My first son is 7 years old and the second one is 2 years old, so they can't directly understand that concept. However, I always make sure to bond with them through activities that they love and to spend quality time with them as much as I can, especially my older son who notices everything.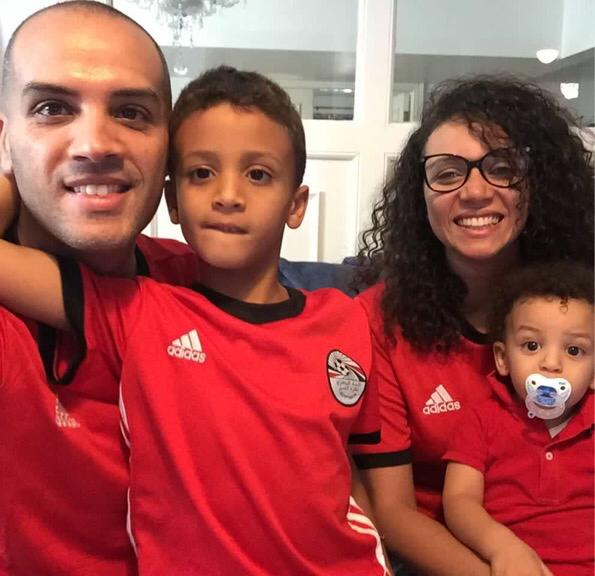 5 - Many working mothers feel guilty while working and leaving their kids, have you ever felt that way? And what advice can you give them?
Yes I felt guilty many times, but the thing is I always tend to reconcile myself. I discovered that when I am happy and my goals are achieved, I am happier and so are my kids. The most important thing is to balance between my needs and theirs. And my advice to every working mother feeling that way is to reconcile herself, and to know that as long as she is happy, she will be a better mother. Every mother has to make something just for herself, she doesn't have to let her dreams vanish just because she became a mother.
6 - As a mother, have you ever been rejected in a job interview because of that 24/7 responsibility? And what can you say to any company that follows that strategy?
I'm a lucky person, because I work in a friendly environment and my manager at CBC Sofra is a very understanding person who knows the value of family life. It's very sad that many companies follow the strategy of not hiring working mothers; as a matter of fact, they waste the chance to hire efficient and hard-working employees.
7 - What do you think makes working mothers stand out among their colleagues?
Working mothers have the multi-tasking ability that enables them to do lots of tasks simultaneously. They know the value of time and how to manage it in regards to what they have to do. I guess they are more organized than anyone else.
8 - If you can give other working mothers some tips to lead a successful career and have happy kids, what would you say?
The most important tip is to specify time slots for every task. Moreover, make a list of priorities and manage your time accordingly. However, the kids have to come at the top of your priorities.
9 - Finally, if you have the ability to go back in time, would you choose the same road or would you pick just one of these titles: a full-time working mother, or a stay-at-home mother?
I would definitely go for the choice I have taken in reality. I would pick again and again to be a working mother who is trying to raise happy kids, and who is trying to achieve her goals as well.