The inspiration of dancing is like spreading your wings. This is exactly what May Adam did when she flew all the way from London to Cairo and opened up her very own dance studio, teaching professional level dancing to kids and young teens. We had a little chit chat with that inspiring young lady talking to us about her project: Adams Dance Studio.
When did you start to dance? And where did you learn your first moves?
I started dancing when I was three, copying the dance moves of Britney Spears and Justin Timberlake's music videos. I was so obsessed with dancing that my mom would find me dancing in my sleep. Back then, the only dancing classes that were available were Ballet classes, so my mom signed me up for these when I was five. That was in Cairo. Later on when we moved to London, I joined the biggest dancing studio there like Studio 68 London and Pineapple dance studios with many styles like Salsa, Jazz, and Hip Hop, anything I could get my hands on basically, until I found my style, which is commercial dancing.
What do you enjoy the most about dancing?
Dancing relives everything; it gets all the negative energy out of the body. Yes magic exists, in a second you could become the happiest person alive through dancing. That's the best thing I enjoy by expressing all what I want to say through dancing rather than talking.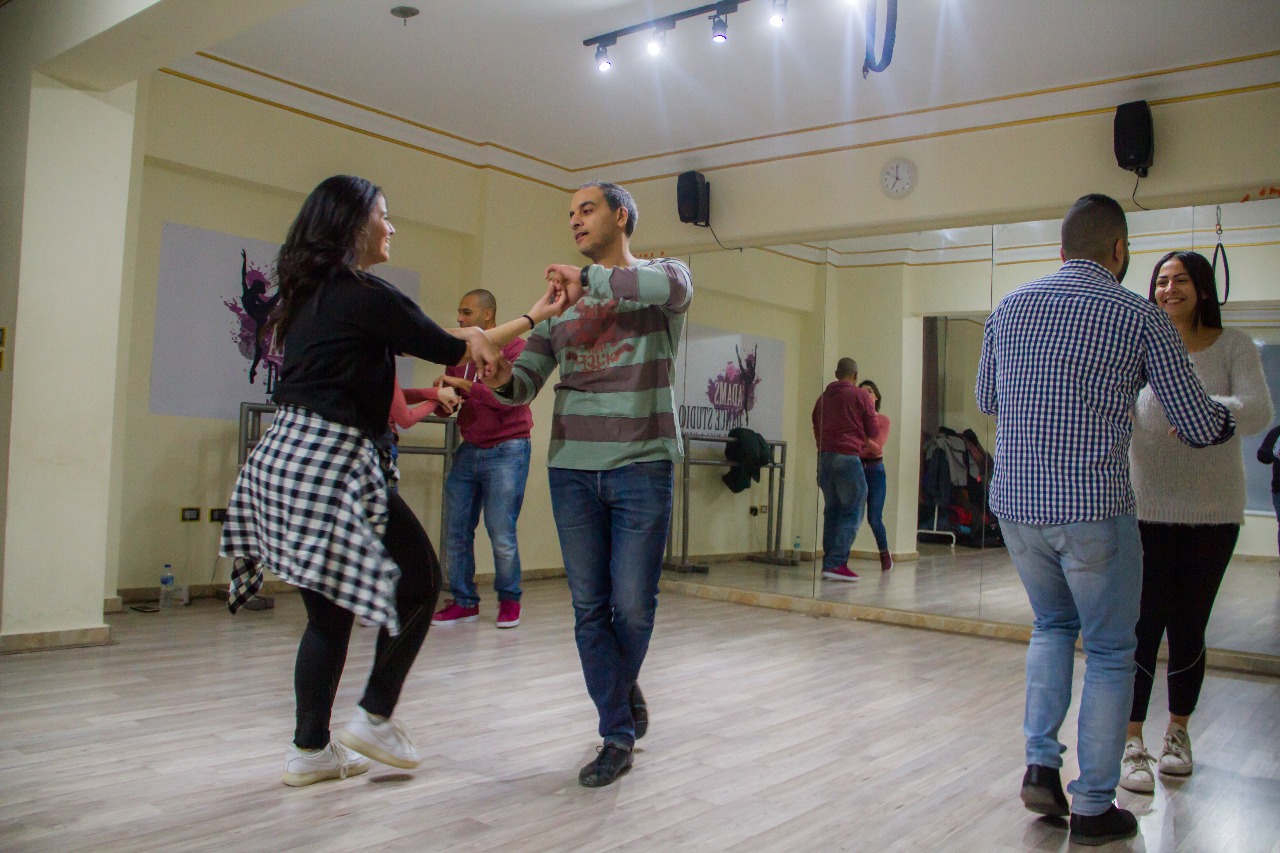 How did you feel after starting a business that you are really passionate about?
It is the best decision I took 4 years ago because when you are passionate about a project, you will let it grow no matter what obstacles you face. Adams Dance Studio was my graduation project. I've had the business plan figured out and as soon as I came back to Egypt I opened it. My vision was to start in Egypt and Dubai as well, I still consider this point in my expansion plan. I am opening second branch this month in Galleria 40 Sheikh Zayed.
Is Adams Dance Studio only for teaching dancing to kids?
I work with every age group here and we classify each age category together. For example, Pre ballet starts from 1 year to 4 years, other classes teach 4 to 10 years, teens start from 11 to 16 years then adult classes start from 17+.
Tell us about the most challenging things about teaching the kids how to dance?
It's actually a bit harder as you have to change your teaching technique depending on the children's ages, so I deal with 1-year-olds and teenagers; so I'm usually careful on how I implement different teaching approaches with each age.
Also when you get kids for their first class, either it is something they love or forced by their parents to come for different reasons, so you have to merge between both kind of kids together in one class and avoid the competition between them.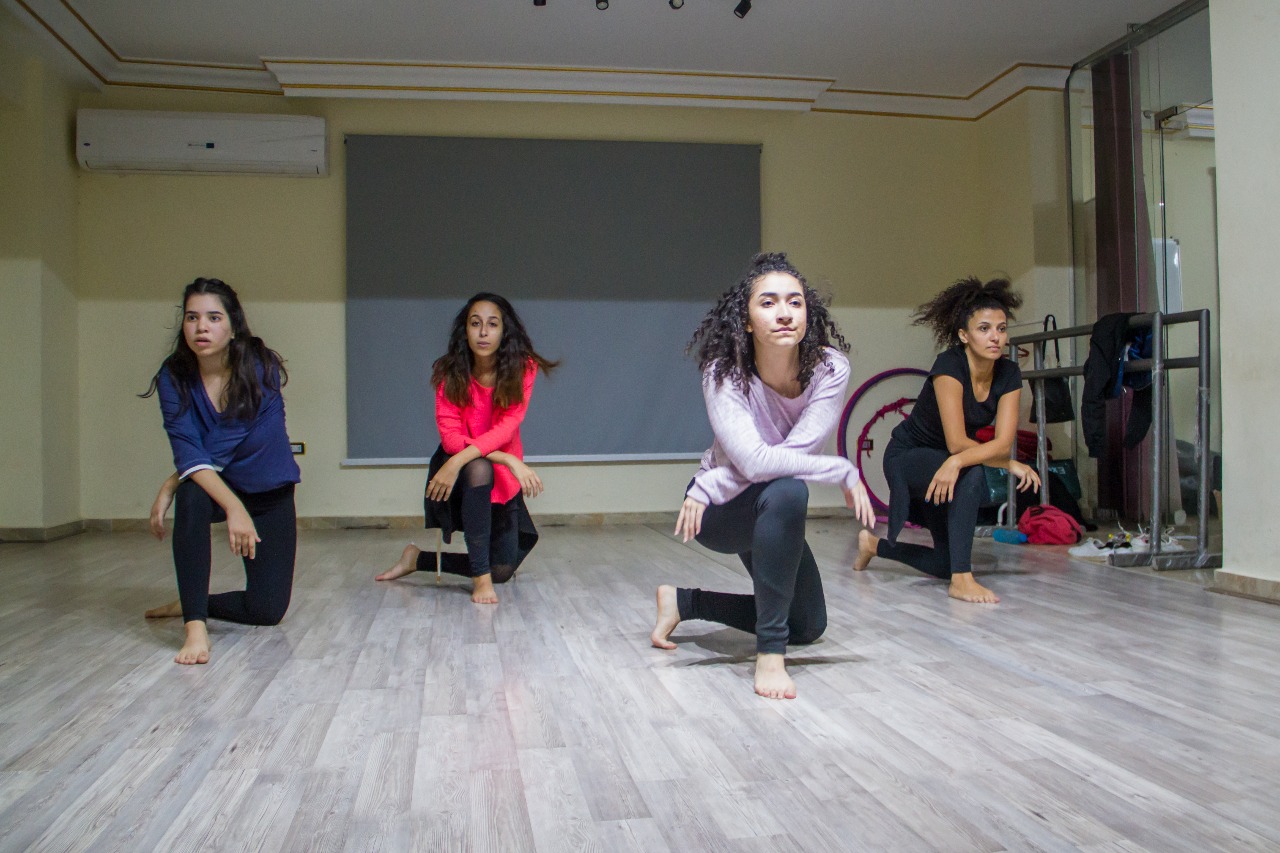 What challenges did you face throughout your project?
Oh I faced a lot, any project no matter what industry will face its share of challenges and this is what makes it successful and challenging project when you learn from your mistakes. One of the challenges I faced was moving locations, as I had to restructure all operations after 1 year operating.
What kinds of dancing are you teaching in Adams Dance Studio?
We focus on dance education so we try to get diversity and any new style for people to learn. We offer Hip Hop, Street Jazz, Salsa, Tango, Bachata, Break dance, Belly dance, Ballet, Contemporary, Gymnastics, Kizomba, Wedding (first dance, group dance), and we do practice nights for the Salsa and Tango. We also do private classes if someone wants to improve faster, or if someone wants particular goals specifically tailored for them. Also, we have intensive courses over 3 months where they take advanced classes to become professional dancers. We host monthly workshops where we get different local instructors or international ones.
Finally, what are your dreams for that inspiring project, and for you as a professional inspiring dancer?
I want to turn Adams Dance Studio to a dance school. I want it to be a 4-year program where people go into where they need to learn to be rounded dancers and in the end they get a certified degree from the UK. I also want to open new branch in Dubai by next year.