BMW recently unveiled an electric concept SUV, and named it with the Vision iNEXT; BMW plans for launching the vehicle in the market starting 2021.
The BMW Vision iNEXT represents the concept of intelligence-drive development, as the car will be highly automated, fully connected, and completely emission-free.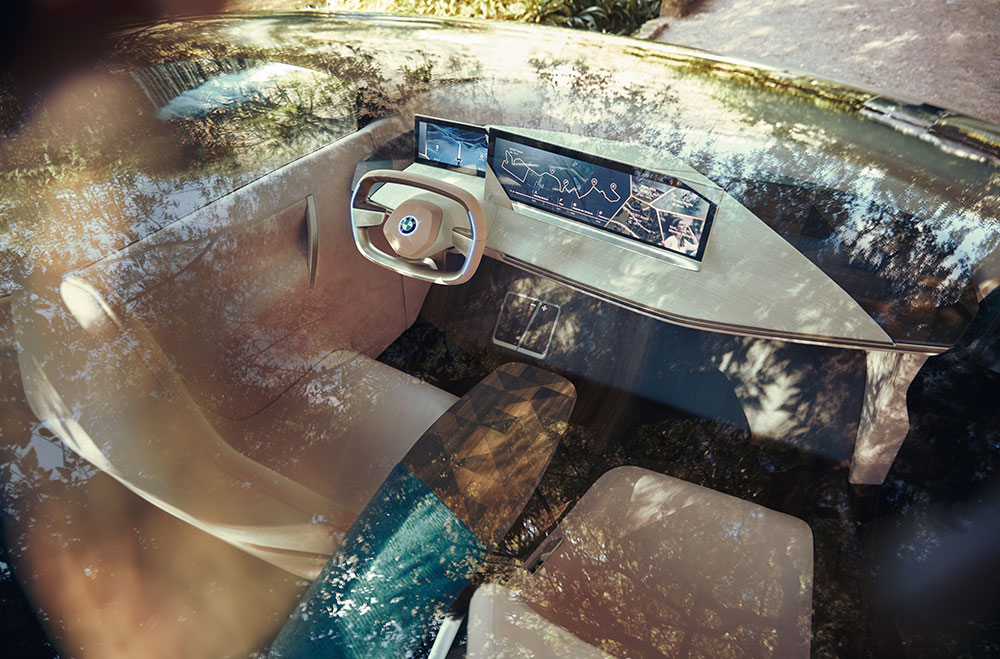 BMW Vision iNEXT car addresses the big question that is at the heart of the BMW Group's day-to-day work: "How will we be moving around in future?"
The exterior – modern elegance, expressed with confidence
The large, interlinked double-kidney grille, the iconic side window graphic, and the blue accent surfaces at the front, sides and rear have clearly adopted the BMW i styling that already featured on the BMW i Vision Dynamics presented in 2017.
Glass surfaces such as the large windows and the lights are integrated seamlessly into the design and have the appearance of elaborate inlays.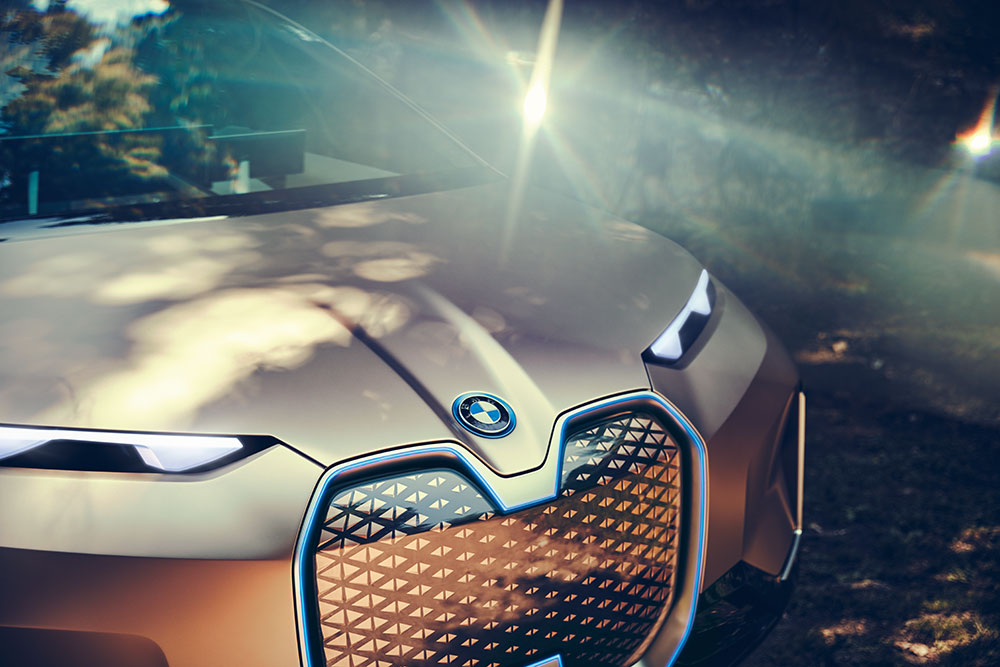 In the center of the front end stands a large, upright kidney grille. As with all electrically powered vehicles, the grille is blanked off. With no combustion engine to require cooling, the kidney element now serves as an "intelligence panel" housing various sensors.
A 3D-printed pattern points to the technology below the surface. Super-slim headlights are part of a modern interpretation of BMW's signature four-eyed front end. The windscreen extends smoothly into a large panoramic roof, lending the rump of the car a visual lightness and ensuring the innovative interior is clearly visible from the outside.
Interior – My Favorite Space
BMW Vision iNEXT drivers can choose to either drive themselves (in "Boost" mode) or be driven ("Ease" mode). "Boost" mode uses the electric drive system to deliver a highly dynamic and virtually silent driving experience with zero emissions. In "Ease" mode, the vehicle offers the driver and passengers a space in which to engage in a wide range of activities. The BMW Vision iNEXT can be a place of relaxation, interaction, entertainment or concentration, as desired; the possibilities are as manifold as the occupants' needs. Accordingly, the cabin is more akin to a comfortable and fashionably furnished "living space" on wheels – a new "Favorite Space".